Services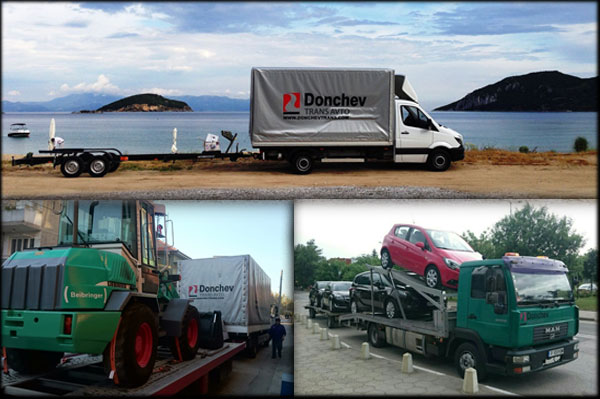 Thanks to the loyalty of our clients and partners we can constantly evolve and enrich our services.
Freight Services
- Road transport bids in order to optimize costs and achieve short delivery times.
- Organization and execution of full (individual) and partial (consolidated) shipments to and from Europe.
- Local, domestic transport.
- International vehicle transport.
- Relocation services: we can provide reliable and secure transport of your personal belongings to various destinations.
- Tracking the vehicle and providing accurate information about its location.
"Donchev – Transauto"
Provides you with fast and high-quality freight services:
- Furniture delivery from Bulgaria to Europe.
- Motor vehicles.
- Wood.
- Machinery and raw materials.
- Textiles, clothing, etc.
- Wine, food and tobacco.
- Medications and cosmetics.
Main destinations
EU members: Germany, France, Belgium, the Netherlands, The UK, Denmark, Spain, Italy, Austria, the Scandinavian countries , Poland, Lithuania, Estonia, the Czech Republic, Slovakia, Hungary, Romania and Greece.