Performance of Transportation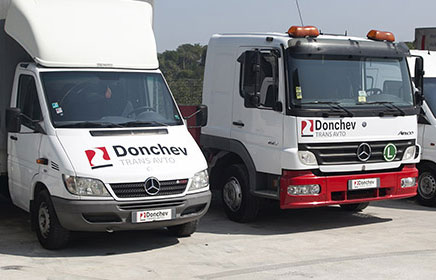 - We arrange and provide individual and consolidated freight services throughout Europe using our own fleet.
- We execute consolidated small load freight to different locations (within the country), taking into consideration our customers' individual preferences.
- We offer free consultation with regard to the above-mentioned services.
- We guarantee competitive prices, fostering optimal schedules and attractive offers, pursuant to the clients' needs and the specifics of the cargo.
- We provide timely loading and secure transport of goods within Bulgaria and throughout Europe.
- We provide information on the status of your cargo on a daily basis. Our sales personnel have direct communication with our drivers.
- We can guarantee delivery deadlines.